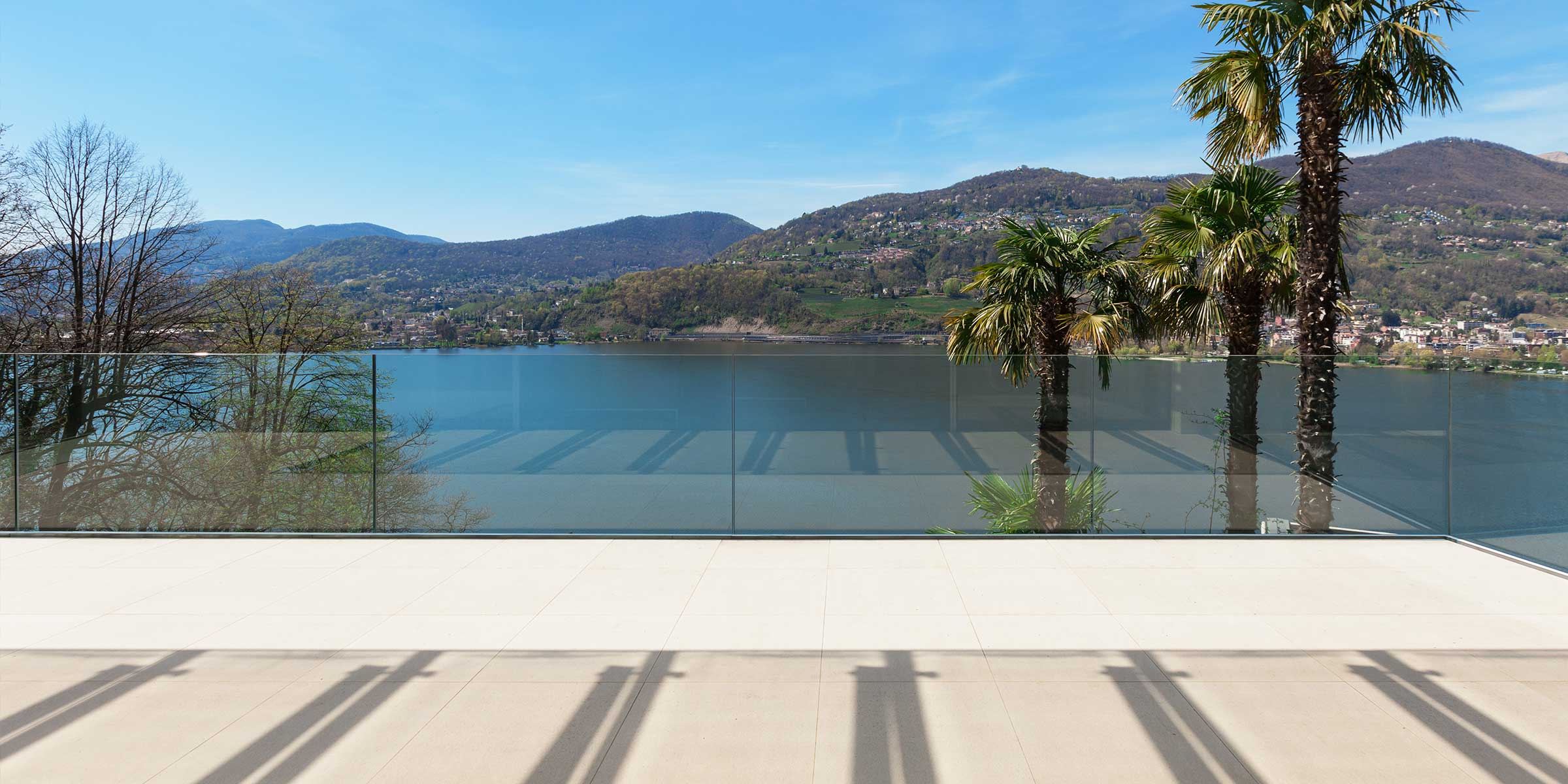 Railings at Thermia Barcelona
Elegant and minimalist security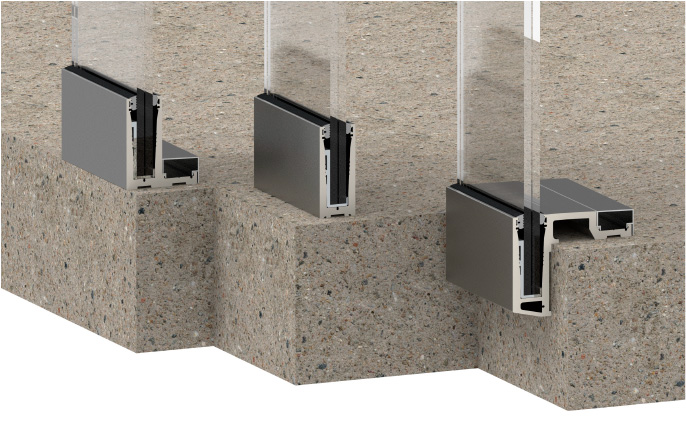 Thermia GR48 Glass Rail
CTE – DB SE – AE approval for all usage categories.
Double anti-lift system for glazing.
Protective seating for glass with impact resistance and high load-bearing capacity.
Mechanical adjustment for leveling on the floor.
Compatible with alignment strings and connecting angles.
Integrated water drainage, caps and external anodic protection.

Thermia GR48 Glass Rail features
Technical features:
Profile depth 48 mm.
Cross-section view of 115 mm aluminium.
Construction options:
On the floor.
On the edge of the floor.
Recessed
Glazing:
Glass 6+6 T (4 butyrals)
Glass 8+8 T (4 butyrals)
Glass 10+10 T (4 butyrals)
THERMIA GR48 RAILING CATEGORIES OF USE AND TESTING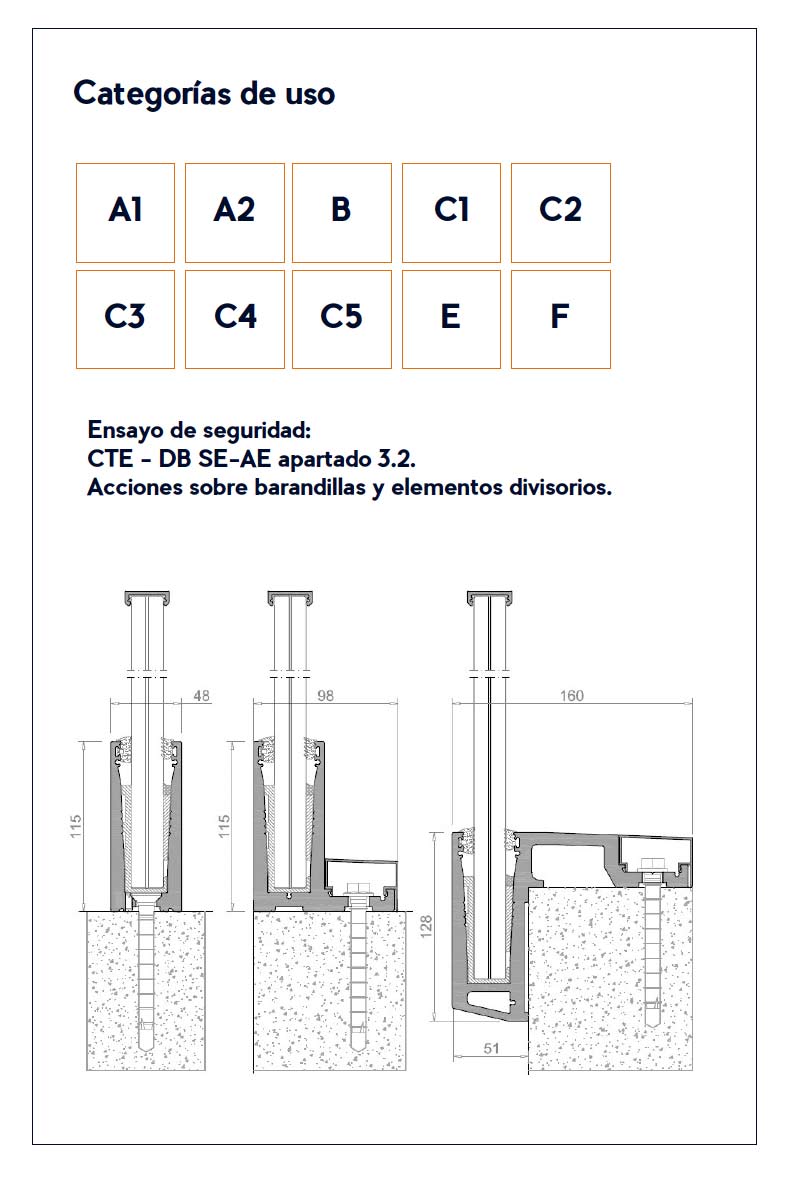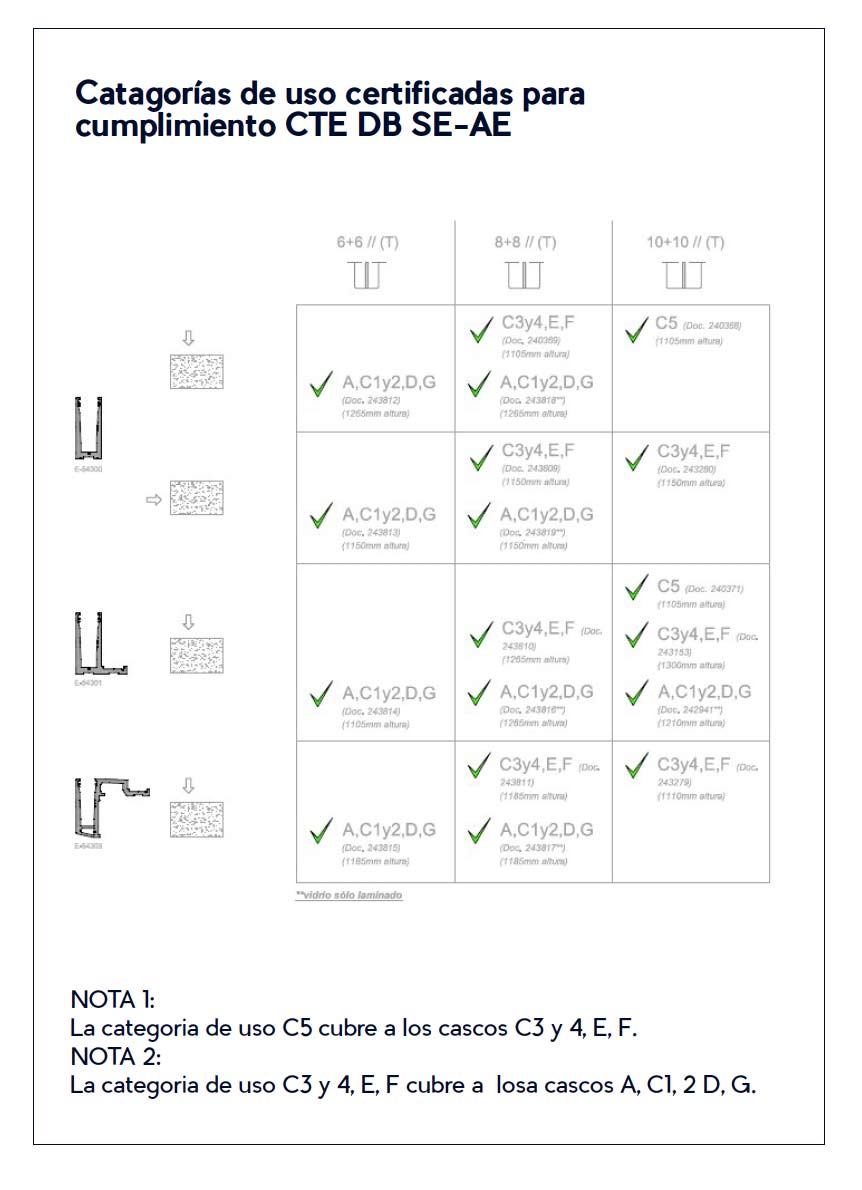 THERMIA GR48 RAIL SERIES FINISHES
The surface treatment also makes it possible to customise the windows, in harmony with the architectural ensemble (interior and exterior). At Thermia Barcelona we have prepared a selection of the most popular finishes in current architecture, and we can offer them to you at the best price.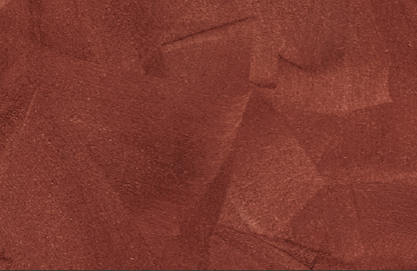 Collection
Lacquered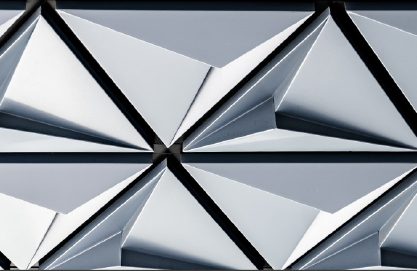 Collection
Anodized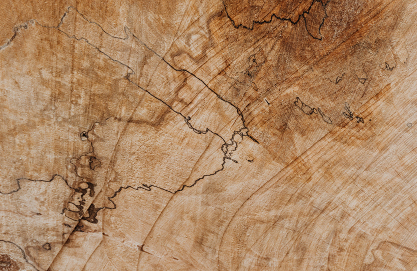 Collection
Wood

DOCUMENTATION TO DOWNLOAD

Download the technical documentation for Thermia Barcelona products

Do you need the technical information for these products for your customers? Download the necessary documentation here:

Download the commercial documentation for Thermia Barcelona products

Do you need the commercial information for these products for your customers? Download the necessary documentation here:
What is your project? Contact Thermia Barcelona now