Thermia® window showroom in  Barcelona
THE GREAT
SELLING TOOL FOR
OUR CLIENTS
IN ORDER TO SHARE AS MUCH INFORMATION ABOUT THE THERMIA® WINDOWS AS POSSIBLE, WE HAVE DESIGNED AN INTERACTIVE AREA (SHOWROOM) OFFERING FAST AND FLUID COMMUNICATION BETWEEN MANUFACTURERS AND CLIENTS.

See Showroom
Sales advice
During your visit to our showroom in Barcelona, you will be able to request sales support from the Thermia personnel, thus reinforcing the advantages of the product and the quality of your processes.
Technical advice
If your customer's project requires advanced technical support, the personnel at our technical office will accompany you and assess the meeting, contributing comprehensive solutions to your needs.
The showroom helps our customers
to make the
best
decisions
Are you interested in using our showroom?
The Thermia Barcelona showroom is split into various areas in order to feature live displays of the various system solutions and to provide all the relevant technical information.
Thermia casement windows area

Thermia sliding windows and balcony doors area

Thermia systems cross-section area

Thermia aesthetic finishes area

Meeting/conference area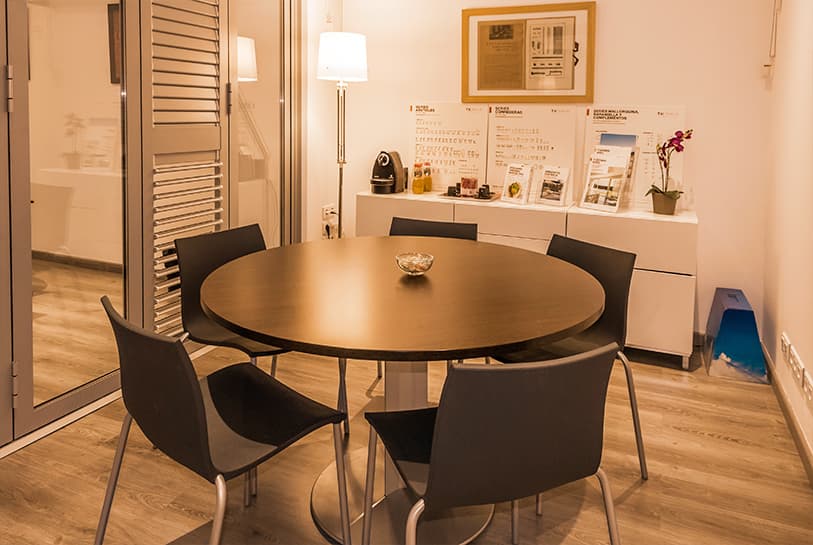 Meet your clients in a pleasant setting with all the commodities you may need.
WHY USE THE THERMIA BARCELONA SHOWROOM?
DIRECT BENEFITS
FOR YOU.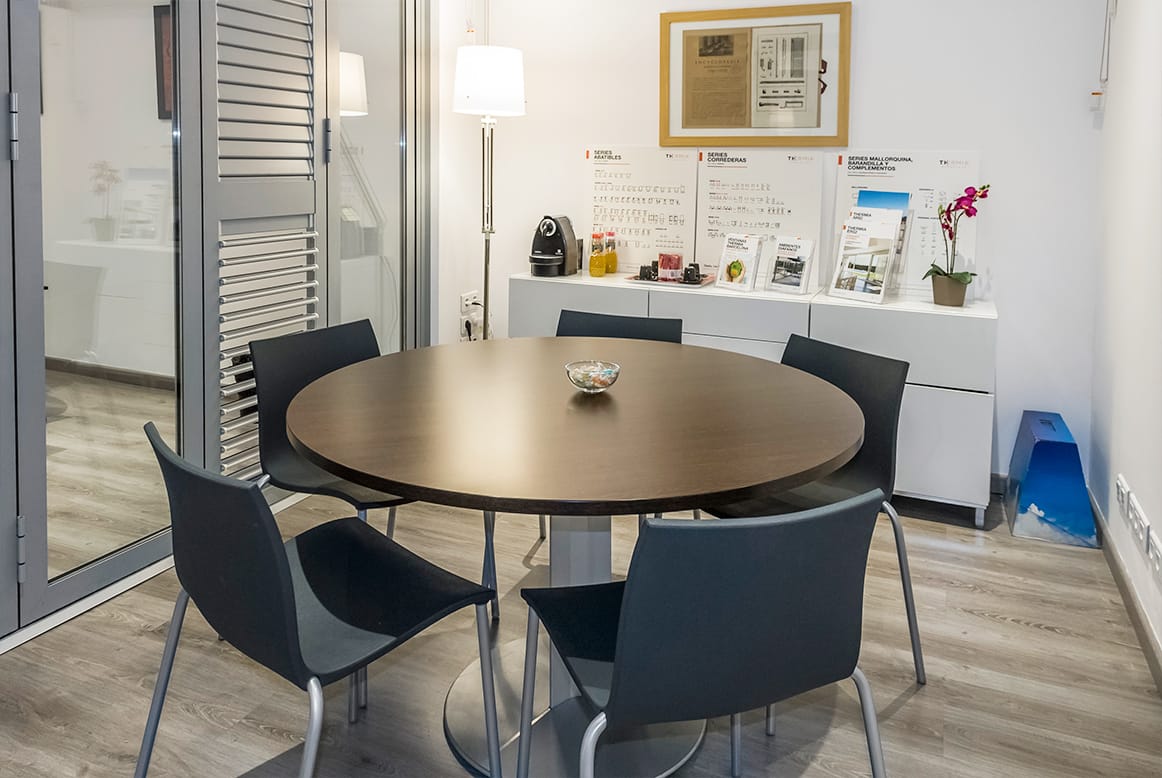 The ideal space for selling
We know that choosing the best window is no easy task, so we have designed a comfortable, open and well-distributed space.
To facilitate the sales pitch, the showroom also has a separate meeting area with all the commodities you need, equipped with a television with USB port, high-speed internet  and PCs that you can use whenever you need.
Use showroom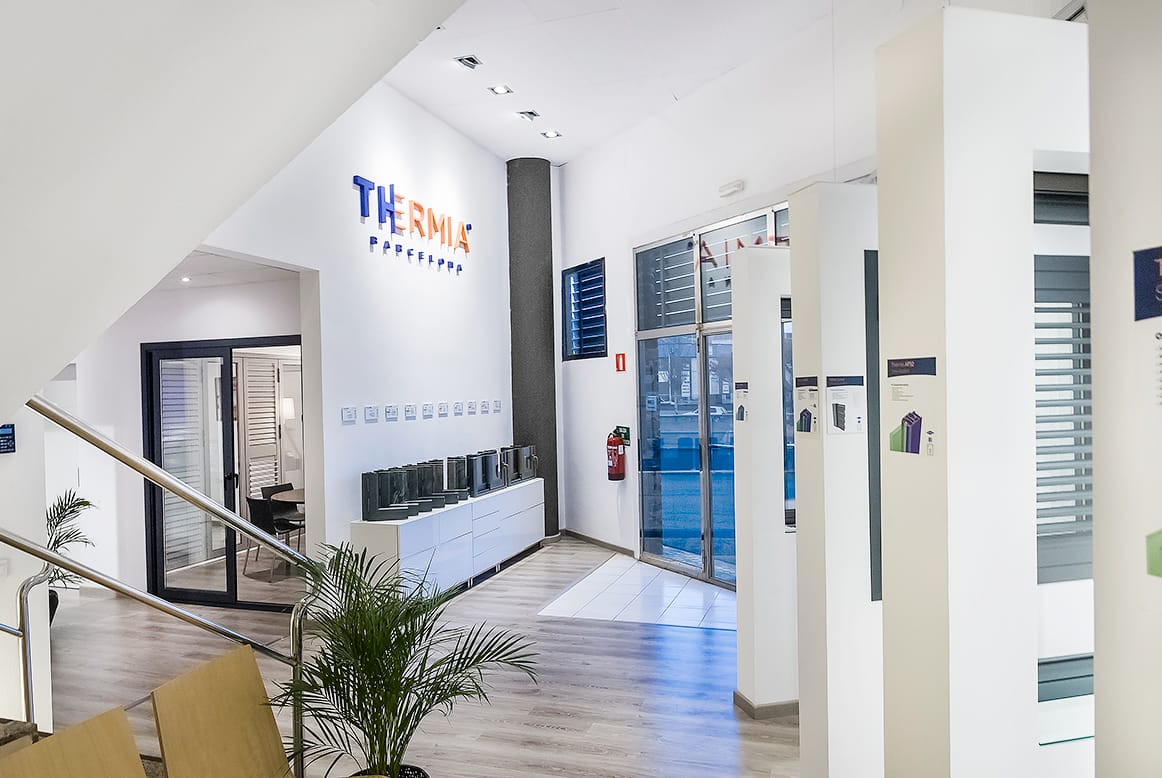 Improve the selling experience
Improve your sales experience with the showroom. It allows your client to get up close to the finished product and check the qualities of the Thermia windows "in situ".
Ease of the closing system.
The performance of the internal components.
The textures  of the surface finishes.
The dimensions of the glass.
The aesthetics of the manoeuvre accessories (handles, etc).
Use showroom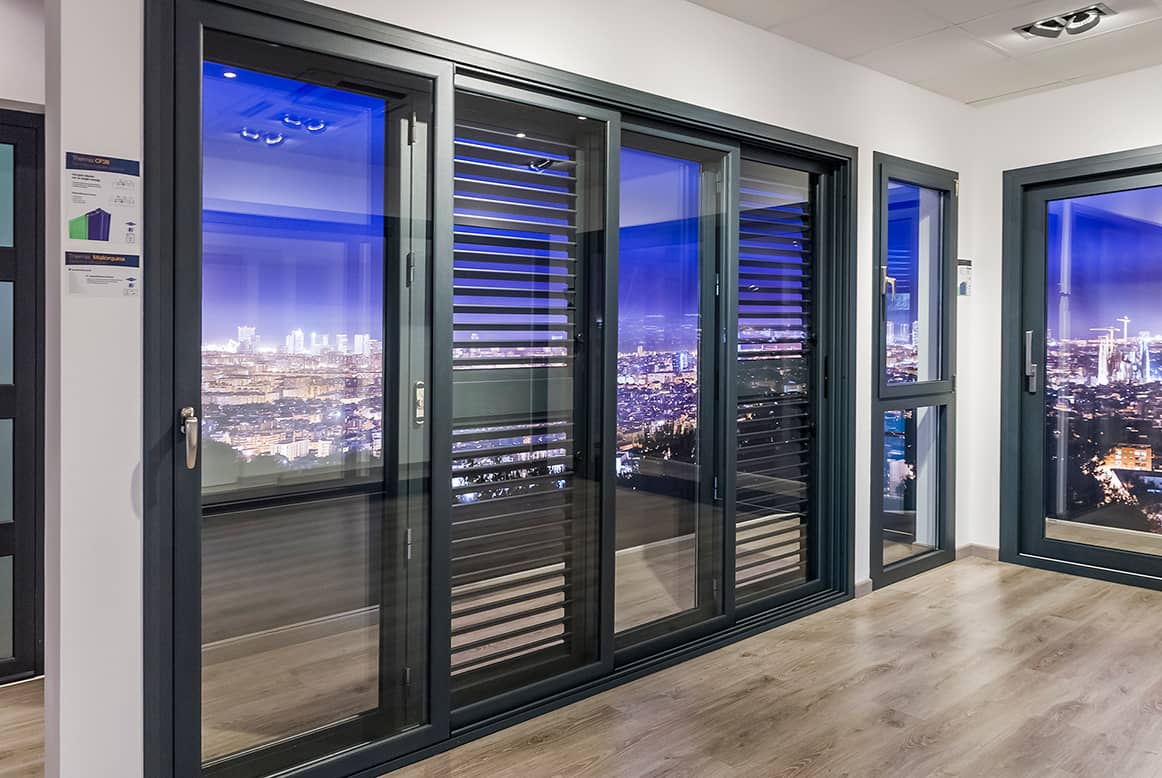 By your side at all times
Your visits to the showroom allow us to provide sales and technical assistance, resolving any queries that may arise.
This benefits both your customers and you, as you will have instant access to all the information that may be required at any time.
Use showroom
Are you interested in using our showroom?