[rev_slider alias="puertas-entrda_3lang"]
Do you want us to make something for you?
Personalise your entrance door thanks to the different FINISHES.

The entrance door is the cover note to the decorative style of a house or business. At Thermia Barcelona we have a wide range of panels for entrance doors. We also have options for glass doors, semi-glass doors and doors with slats or strengthened panels. The choice will always depend on each project's needs and demands.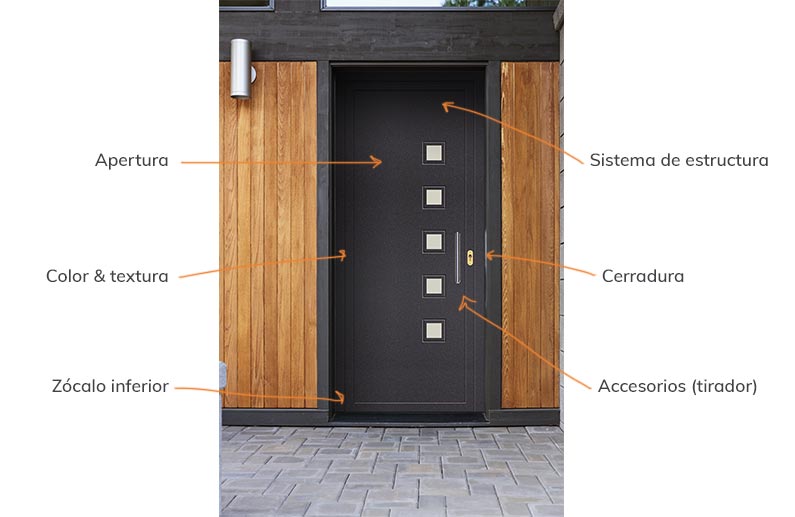 PROFILES
Without thermal break
With thermal break
LOWER SKIRTING
Skirting: robust profile that will strengthen the whole structure. The skirting comes with a double track for fitting weatherstrip.
Base: small lower frame that provides maximum airtight sealing. Suitable for reduced mobility access.
ACCESSORIES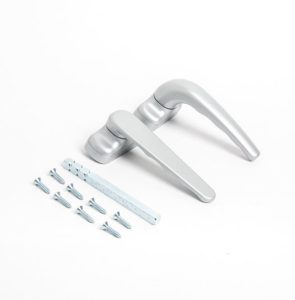 The Thermia Barcelona collection offers many accessory combinations to give your entrance door the character you are looking for.
Choose the surface you want for your entrance door; from decorative panels to glass or sheets, there are many options.

Decorative panels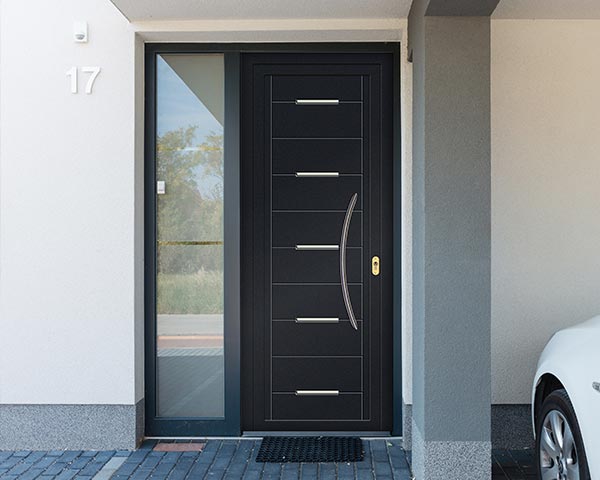 The entrance doors with a strengthened marine ply panel comprise 2 aluminium sheets measuring 1.5 mm in thickness with a marine plywood core and  a thermal-acoustic insulator of 20 mm. For increased security, double marine ply panel with a metal sheet core can be manufactured.
All the models can be complemented with accessories specific to each collection.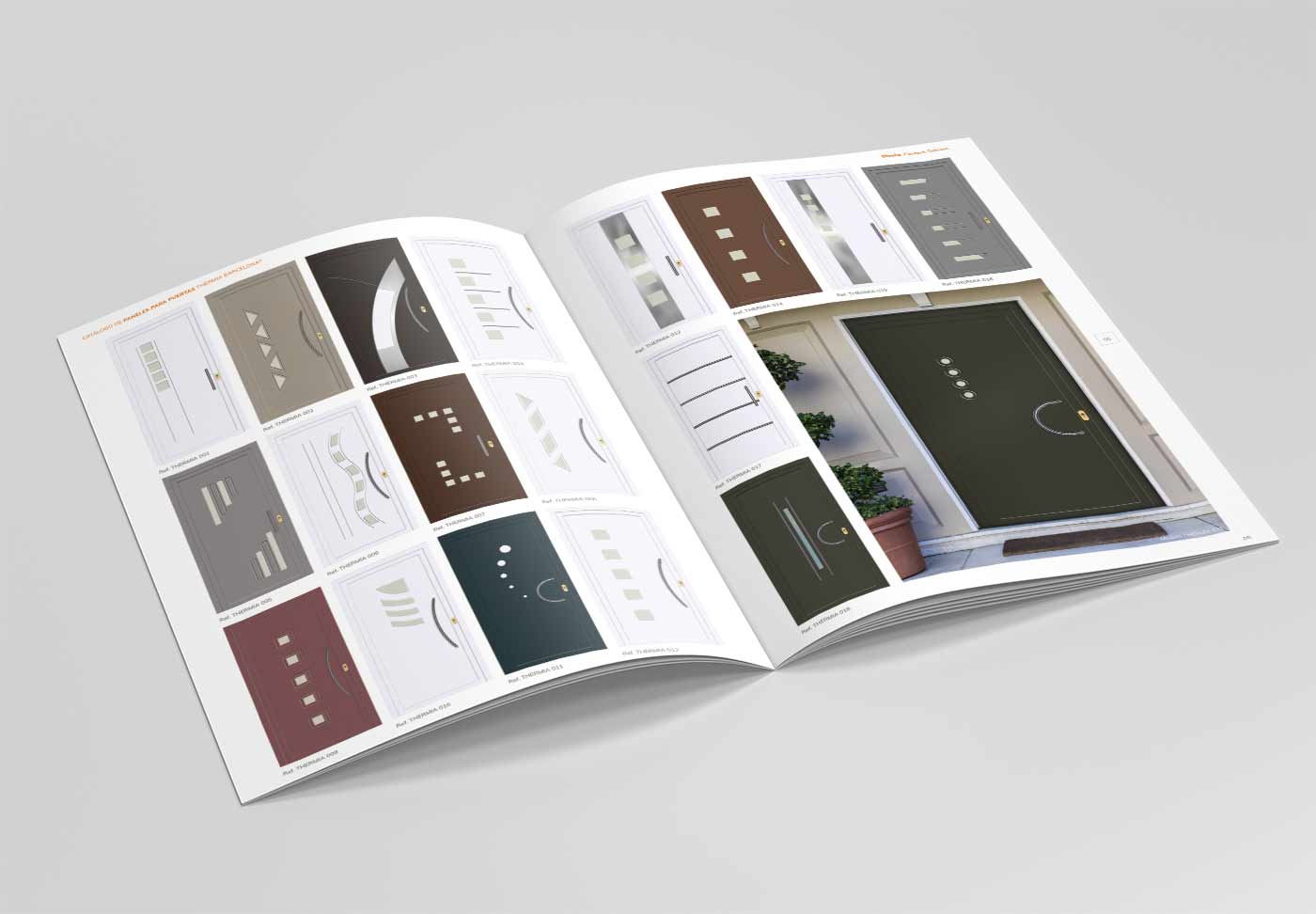 See decorative panel catalogue for entrance doors
Glazed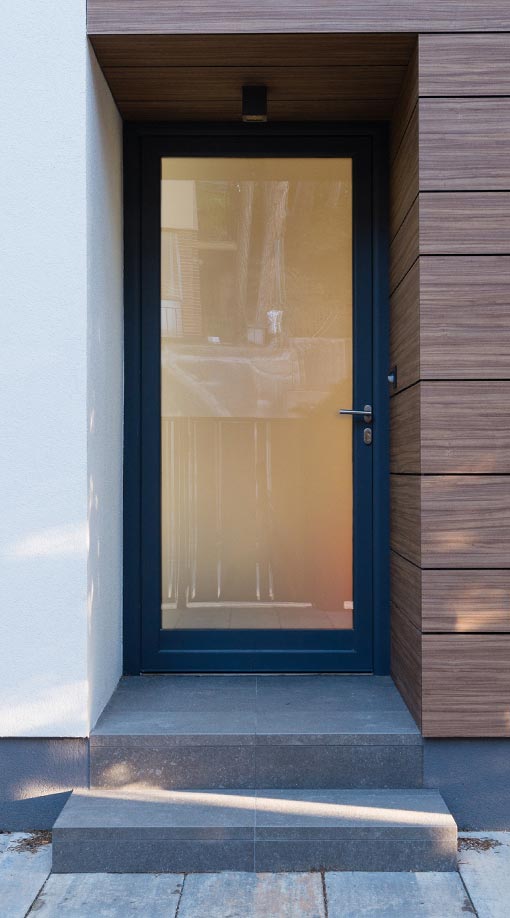 Glass entrance doors allow a high amount of penetration of sunlight and brightness into the home. This type of format is a good solution for: sports centres, businesses, warehouses, gardens, terraces, restaurants, hotels, etc. The advantage of this finish is that it is possible to personalise the door with silk-screen printing, vinyl and even applying a colour and finish to the glass. Medium security.
Semi-glazed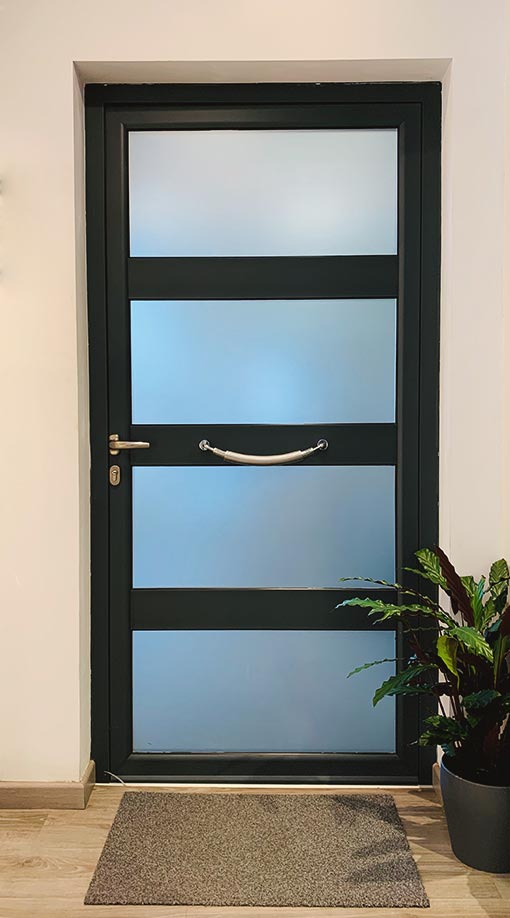 A semi-glazed entrance door enables a partial impact of natural light and, in turn, prevents intruders from entering. In the same way as a fully glazed door, it is a valid option for sports centres, businesses, warehouses, gardens, terraces, restaurants, and hotels, among others. Medium security.
Panelled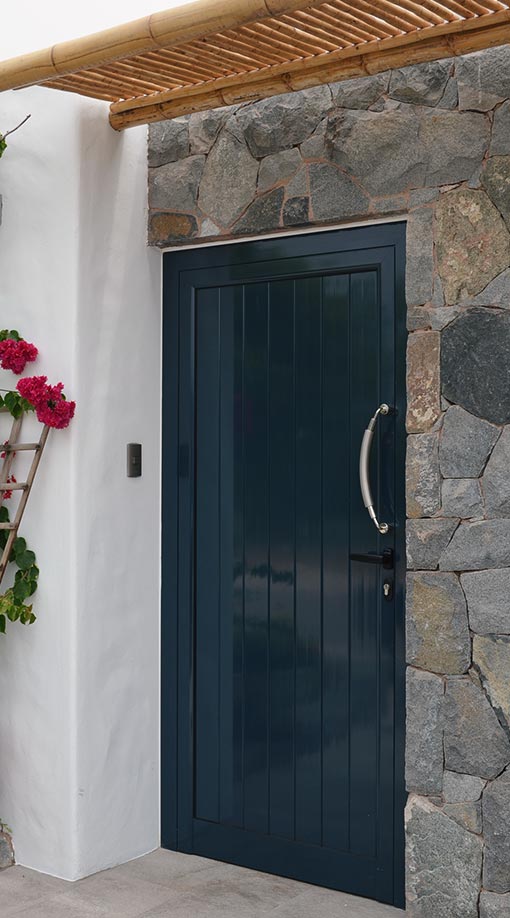 An alternative to manufacturing a single or double door with integrated tubular aluminium slats placed vertically. Fully opaque system available in any Thermia casement system. Medium security.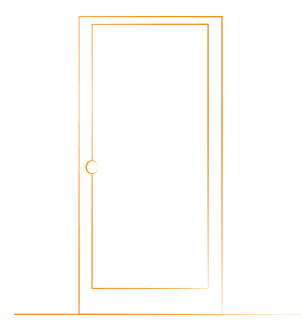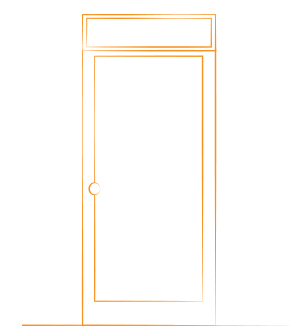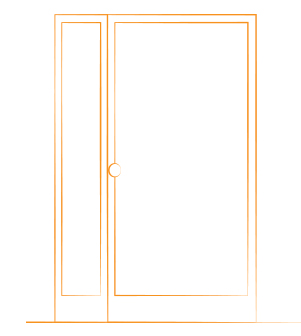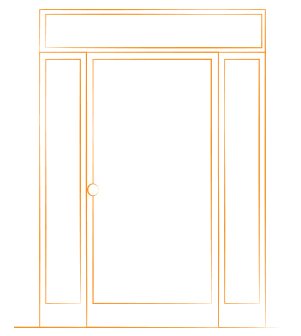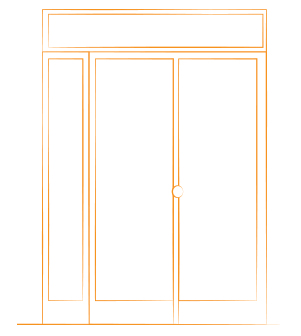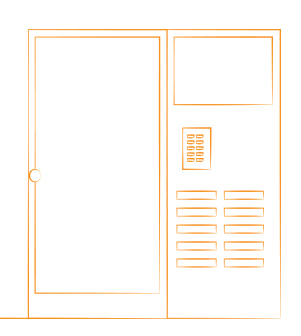 ENTRANCE DOORS FINISHES
The surface treatment also makes it possible to customise the windows, in harmony with the architecture ensemble (interior and exterior). At Thermia Barcelona we have prepared a selection of the most popular finishes in current architecture, and we can offer them to you at the best price.
Do you want us to make something for you?