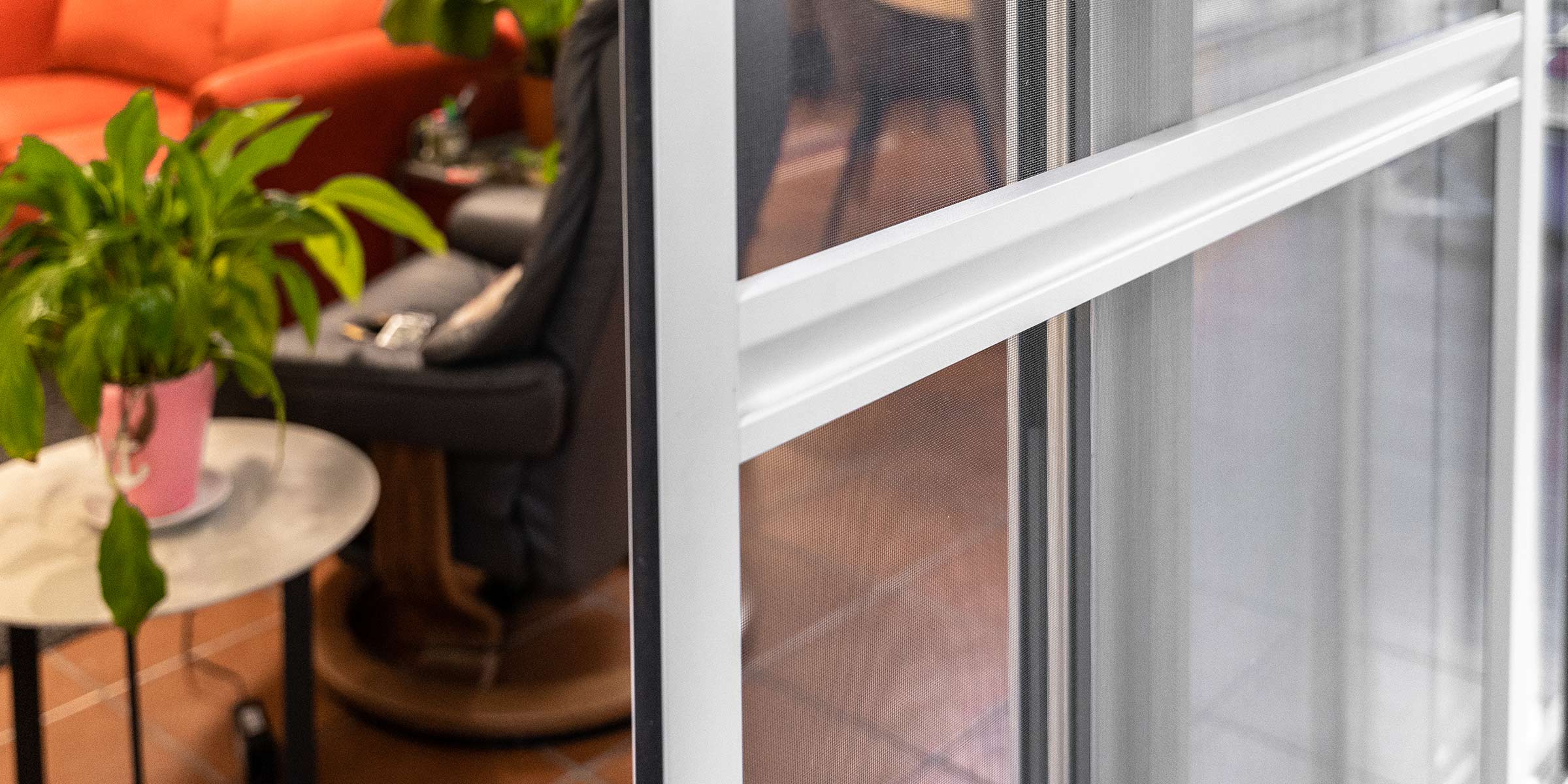 Thermia Barcelona Windows – Mosquito Screen System
Thermia MQ22 Features
Designed especially for large openings.
Highly durable system.
Impeccable aesthetics.
3 opening solutions (casement, fixed and sliding).
100% adaptable.
Easy to manufacture and install on site.
Versatile.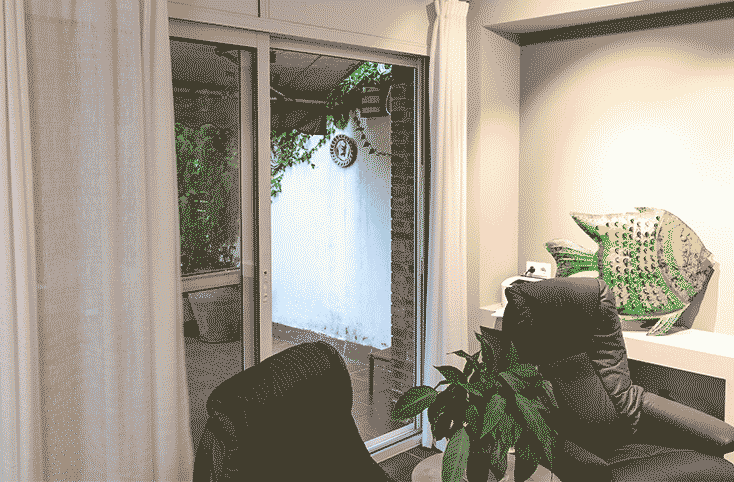 The Thermia mosquito screen system offers various construction options, which make it a highly versatile product and a good choice to fully prevent any insects from entering the home.
Impeccable aesthetics
Unlike most mosquito screen systems on the market, the Thermia MQ22 Series uses aluminium corner joints on tubular profiles to create frames and panels joined at 45º (like a window), instead of flimsy plastic components that deteriorate quickly.
The sturdiness off the profiles and the assembly system allows for large-size mosquito screens to be created to cover gaps made by large picture windows or balcony doors opening onto terraces, patios or gardens.
Offers your customers insect-free homes.

You customer seeks comfort and, above all, in summer, they want to enjoy the pleasant night-time temperature without having to worry about annoying mosquitoes. Offer an effective and long-lasting solution with Thermia Barcelona.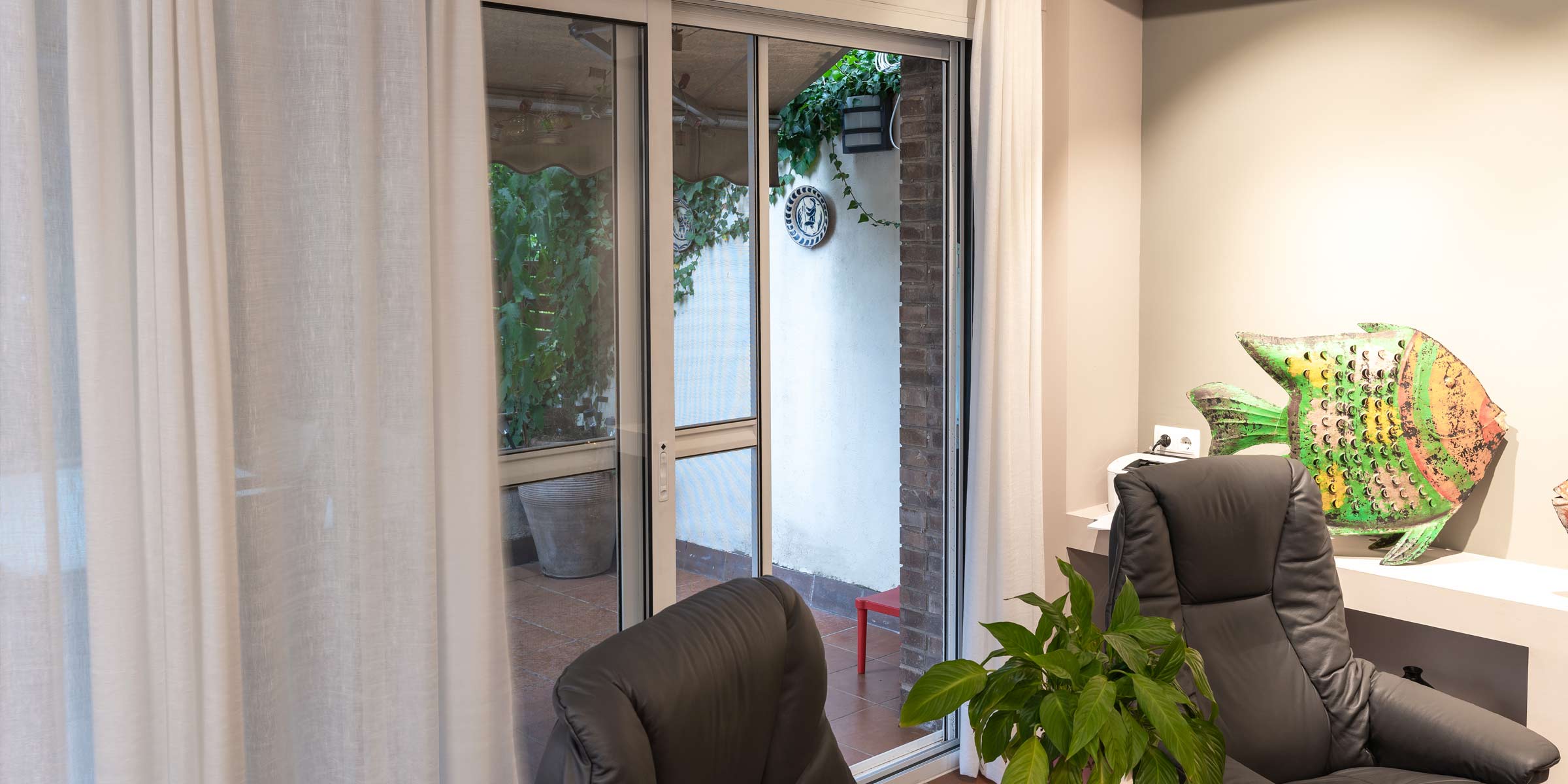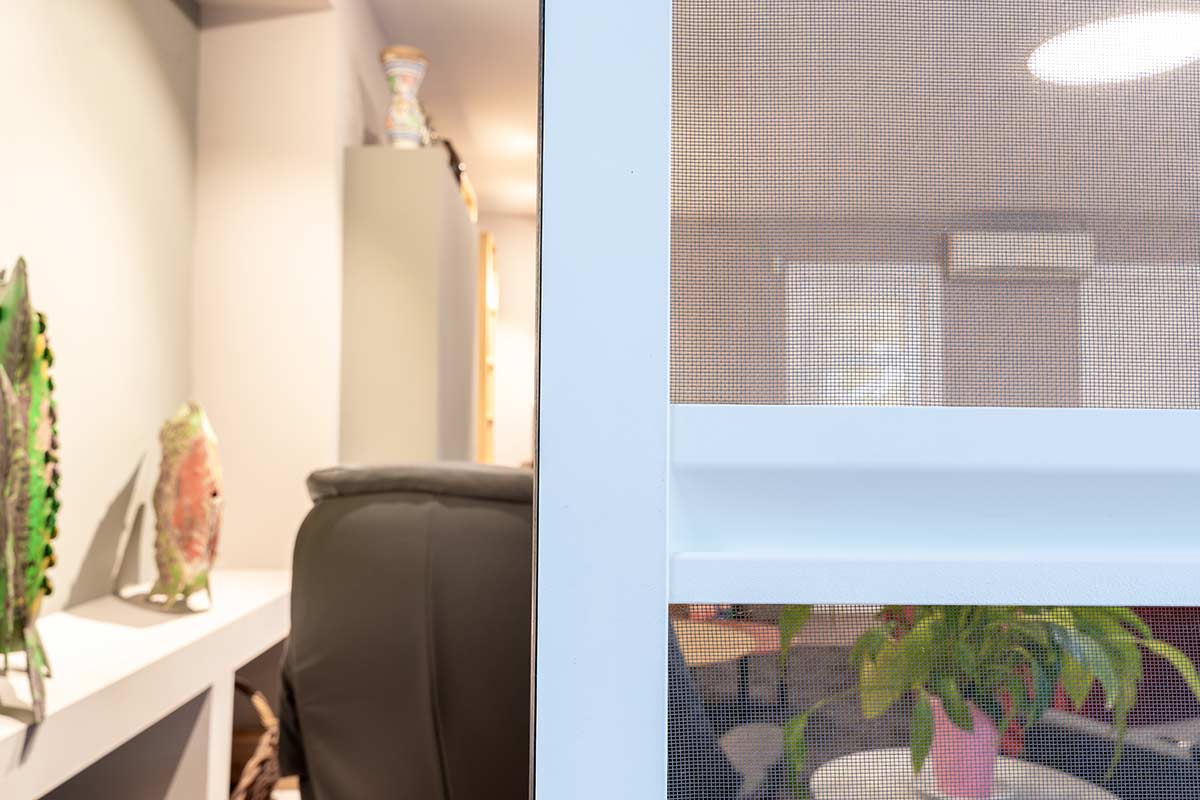 The Thermia MQ22 mosquito screen series was developed with tubular profiles joined by machined corner joints on the profile and robust, high-quality components.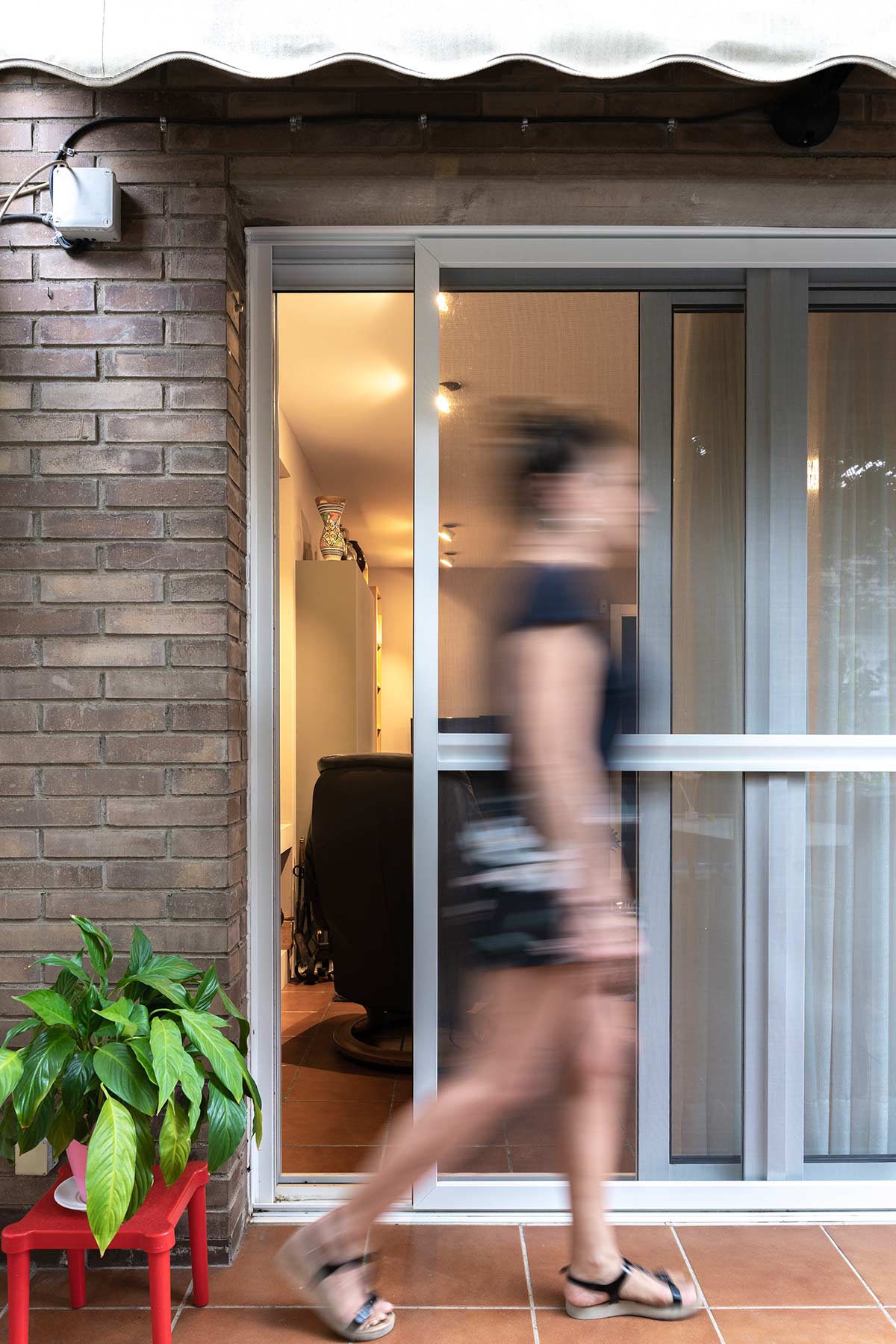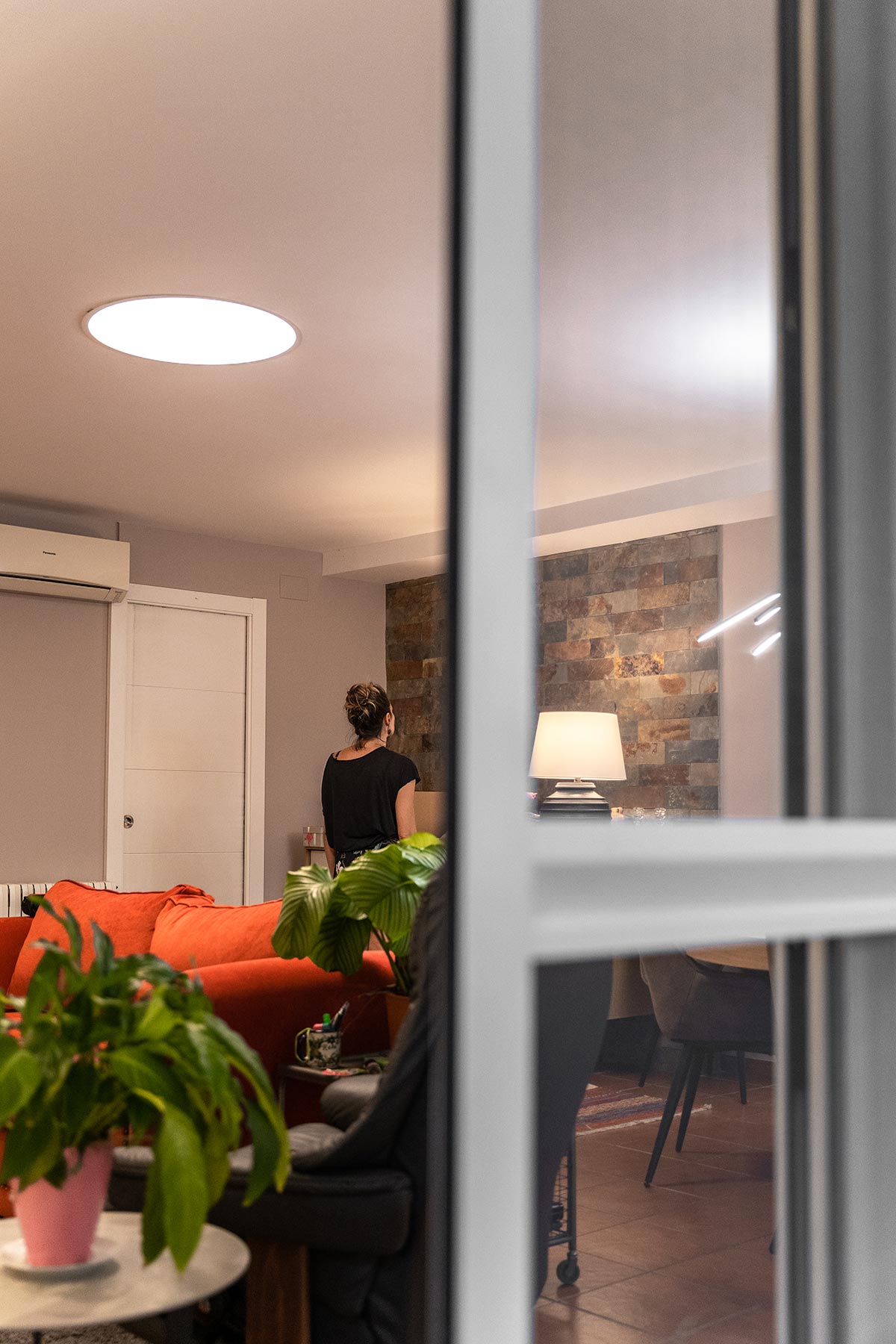 FULLY ADAPTABLE
This series is fully adaptable to the Thermia Series and to any other window on the market.
MANUFACTURE AND FITTING
Highly intuitive. All you need are the same fixtures and accessories used with the Thermia windows series.
VERSATILE SYSTEM
The same system is designed to make different structures.
THERMIA MQ22 SERIES FINISHES
The surface treatment also makes it possible to customise the windows, in harmony with the architecture ensemble (interior and exterior). At Thermia Barcelona we have prepared a selection of the most popular finishes in current architecture, and we can offer them to you at the best price.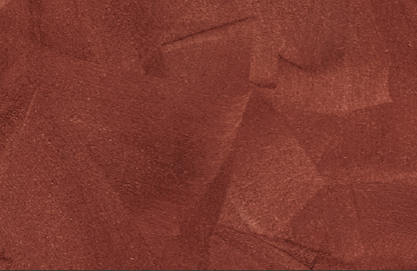 Collection
Lacquered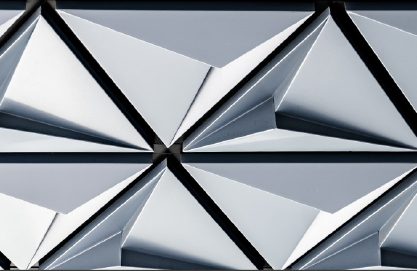 Collection
Anodized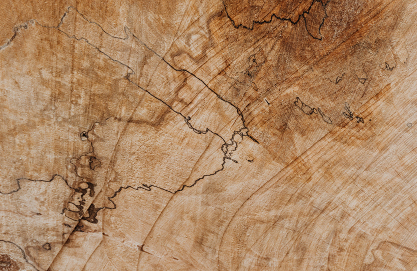 Collection
Wood

Download the technical documentation for Thermia Barcelona products

Do you need the technical information for these products? Download the necessary documentation here:
Save
Save
Save
Save
Save
Save
Save
Save
Save
Save
Save
Save
Save
Save
Save
Save
Save
Save
Save

Download the commercial documentation for Thermia Barcelona products

Do you need the commercial information for these products for your customers? Download the necessary documentation here:
What is your project? Contact Thermia Barcelona now